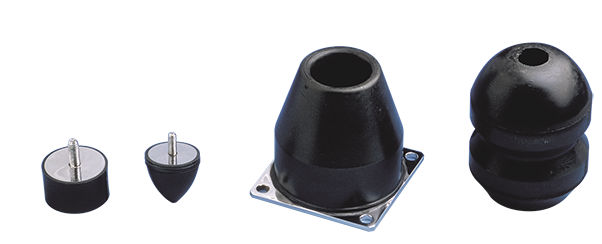 Conical and progressive cylindrical stops
Wide ranges of stops for shock absorption.
There are several types of stops:
► Cylindrical or DIABOLO stops
► Conical progressive stops
► LEVAFLEX progressive stops with central cavity
► EVIDGOM stops
Download
Avantages
► By comparison with rigid stops, PAULSTRA elastic stops are quiet and avoid hammering and deterioration of equipment.
Specifications
The design of the PAULSTRA elastic stops gives the following basic characteristics:
► Highly deformable allowing high energies to be absorbed.
► Progressive absorption of energy due to the carefully designed shape.
Applications for this product