Paulstrasoft Software
Your antivibratory solution
Paulstrasoft and Paulstrasoft mobile software are available free of charge and will allow you to determine the different anti-vibration solutions possible to meet your needs.
Desktop version offers several functions :
Vibratory attenuation
Stops calculation
Shock response calculation
Products datasheet
As mobile phones and tablets are increasingly used, Hutchinson Paulstra has developed the mobile version of its software. More accessible than the version due to its time autonomy, the mobile version has an additional function: frequency measurement. It will be possible for you to measure the vibrations emitted by your various devices.
Discover our anti vibration solutions
Download free mount preselection software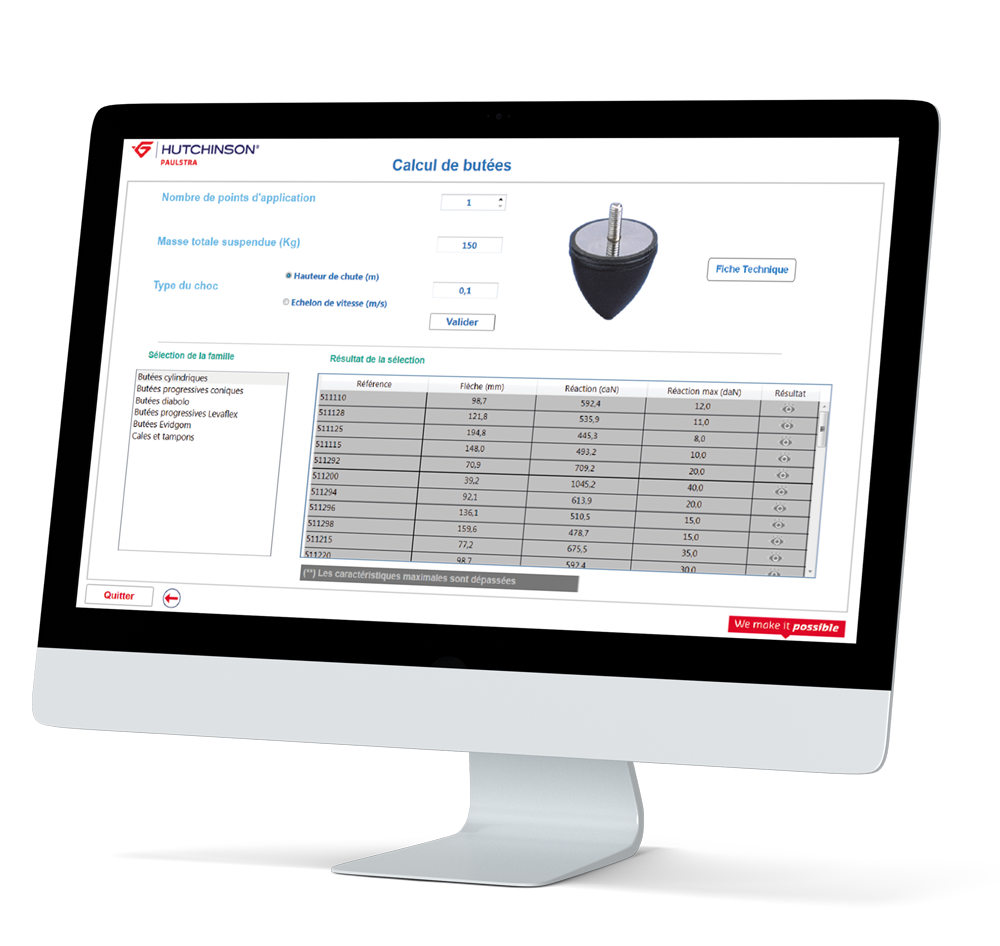 Need information about our software or application? Contact our teams without further delay, we will be happy to answer your questions.