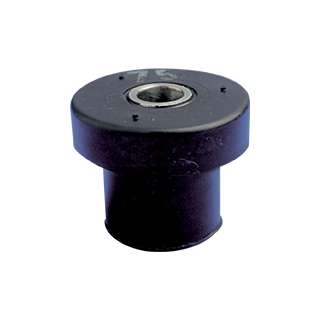 S.T.C. mount
Natural frequency : 10 to 25 Hz
The S.T.C. mount comprises a rubber ring bonded to a central tube.
► Inner tube : mild steel.
► Bonded rubber in the form of a ring at the top with a collar below which is used for fixing.
Download
Avantages
► Simple to fix.
► Simple and economical.
► Extensive range of loads.
Specifications
The design of the S.T.C. mount gives the following basic characteristics :
► the rubber works in compression;
► anti-rebound;
► can be used as safety mounting.
Applications for this product