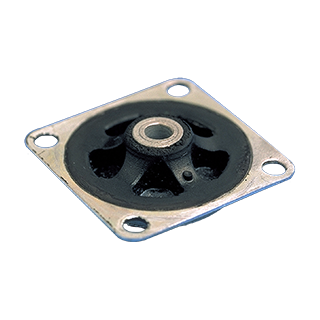 Isoflex® - Anti-vibration mount
An antivibration support for low loads in compression and traction.


The ISOFLEX® mount comprises two concentric metallic parts joined by a bonded, perforated rubber ring.
Download
Specifications
The design of the ISOFLEX® mount gives the following basic characteristics: Elasticity approximately the same in all directions (equi-frequent mounting).
Applications for this product