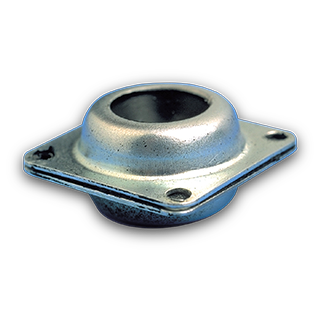 Isodyne® - Anti-vibration mount
Antivibration mount, small loads for all types of assemblies.
The ISODYNE® mount comprises two half mountings joined together.
Download
Specifications
The design of the ISODYNE® mount gives the following basic characteristics:
► A very high axial to radial stiffness ratio;
► Vertical fixing avoiding excessive inclination of the equipment;
► Fixing at any angle;
► Safe (551571), anti-rebound.
Applications for this product