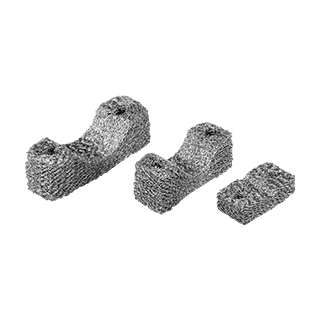 Metallic Cushions for pipework
Cushion antivibration wire resistant to high temperature stainless steel piping decoupling.


The metal cushions for pipework are made from stainless steel wire that is work hardened, knitted, crimped and compressed to a given shape in a press. The cushion can be supplied on its own or in a mounting kit which comprises two cushions, two spacers, a retaining zinc plated steel clamp.
Download
Specifications
► These cushions withstand temperatures between -70°C and +300°C and are used for clamping and vibration isolation of fluid-flow hoses.
Applications for this product