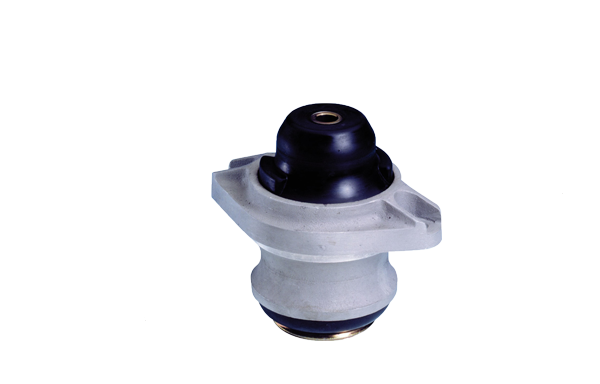 Triaxdyn - Anti-vibration mount
Engine mount
Specific anti-vibration mount for cabins and vehicle engines.
This anti-vibration mount comprises two elastomers which are assembled into a casting and pre-loaded.
The mounting is designed to offer:
► A large deflection (in axial)
► Different stiffness in three axis
► Built in stops to limit movement in all directions
Note: The mount body can be modified to offer alternative interface dimensions providing the internal interface with the elastomer is maintained.
Download
Avantages
► High resistance;
► Significant decrease of vibration;
► Anti-vibratory mount suitable for heavy loads;
► Suitable as engine mount, cab or industrial equipment.
Specifications
This mount has been designed to isolate engines or cabs in fixed or mobile applications with a high level of isolation and shock protection. Its compact design enables fail safe suspension of loads from 150 to 280 kg. It is suitable for:
► Engine mounting
► Cab mounting
► Equipment mounting
Applications for this product