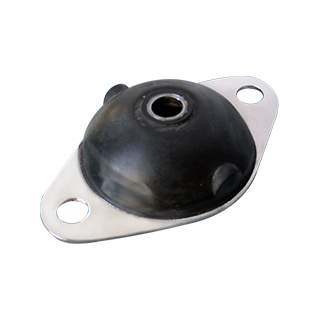 Polyflex - Anti-vibration mount
Vibratory support, small footprint.
The Polyflex support consists of an oval metal base and a small rubber cone. The upper attachment is made by means of a tube moulded in rubber. It is used for vibration-damping decoupling of fixed equipment, low loads:
► Fans, air conditioners, pumps, compressors, generators, small motors…
► Transformers, electrical cabinets, etc.


Download
Avantages
► Reduced height
► Ease of assembly
► Equifrequency support
Applications for this product