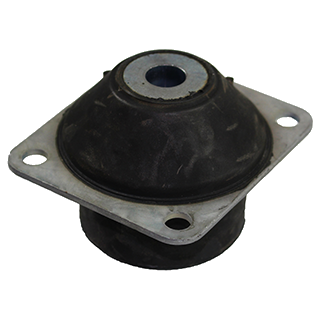 Paulstracab - Cabine Mount
Anti-vibration and shockproof cabin mount dedicated to the cabin suspension of vehicles.
Cab support designed for construction machines (excavator, loader, backhoe loader, telescopic loader etc...) and tractor up to 15 tons.
It allows:
► To reduce the propagation of vibration between the chassis and the cab ;
► To reduce the noise level in the cab; and thus improve the level of driver comfort.
Download
Avantages
► Comfort improvement
► Fail-safe assembly
► Tear resistance (EN ISO 3471 - ROPS)
► 480 hours protection against salt spray
► Differential stiffness in the three axes
► Withstand temperature -40 ° C / + 110 ° C (CALTHANE® mixture)
Applications for this product