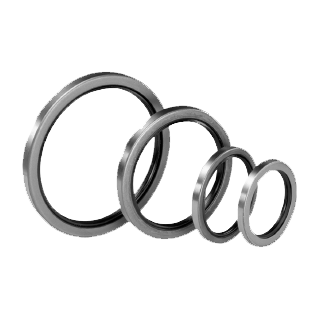 SPI Seals - Seals for rotating shafts
Ideal for rotating parts
Seals for rotating shafts : simple or double lip.


► Tree joints in bold are joints held in stock.
► For any major order, the seals can be manufactured in a different mixture than indicated.
► The references ending in 01 and in FKM include a SPRING IN STAINLESS STEEL.
► The manufacture of the ranges II and IIL (drowned spring) being progressively stopped, Reference should be made to IE Flurocarbon Elastomer or IEL Nitrile with stainless steel spring of equivalent size or approximate thickness if the desired reference is no longer available.
Download
Quick search
Avantages
► The SPI seal is ideal for rotating parts
► The lip seal ensures a firm and permanent contact to guarantee dynamic sealing
► The SPI joint is available as a single or double lip
Specifications
The SPI seal, or lip seal, is particularly used in the automotive sector. It is mounted mainly for dynamic sealing purposes, in the case of rotating parts (crankshafts, camshafts, wheels, etc.).


The SPI seal is opposed to O-rings, which are mainly used for static parts.
Applications for this product