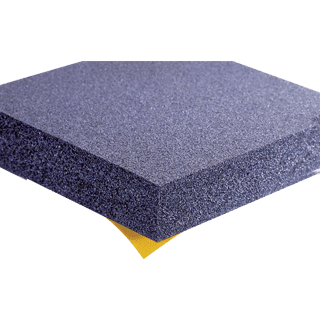 841003
NBR based waterproof cellular rubber, thickness 33 mm. Self adhesive layer on one side.
Temperature range static from - 40°C to +
105°C continuous.
Very good resistance to oil, ozone, air and UV.
Fire resistance: M4/FMVSS 302.
STRASONIC® is a range of complex materials designed to provide the best acoustic isolation.
Their structure is based on polyurethane foams or cellular rubber.
Their main function is to reduce airborne noise (Isolation, Absorption and Damping) in partial or complete enclosures of machinery.
Download
Applications for this product