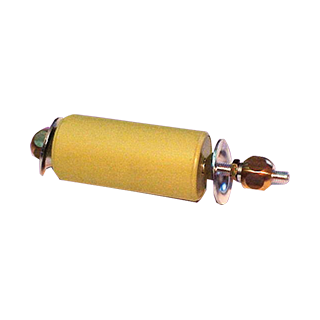 Telescopic isolator - V1N303 / V1N304 / V1N305 / V1N306 / V1N308
Lines articulated metal antivibration springs for all applications in traction attenuation performance.


► A single acting telescopic anti-vibration manufac-tured with a helicoil spring and stainless steel woven cushion.
► Protection, paint.
Download
Specifications
Insulation of low-speed fixed station equipment (fans, motors, pumps...) sensitive equipment (measuring, laboratory equipment...).
Applications for this product