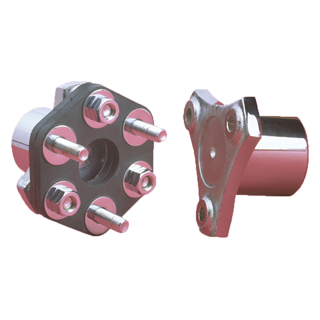 Straflex® - Flexible Kupplungen
Couplings for high speeds, for high torque.

► Elastic element:
- metallic coils connected together by skeins of rayon wire;
- Natural rubber covering the whole, hexagonal in shape.
► Sleeve:
- forged steel.


Download
Specifications
The STRAFLEX® coupling design gives it the following properties:
► Radial disassembly without moving the coupled machines;
► Small footprint;
► Use at relatively high rotation speeds.
Applications for this product