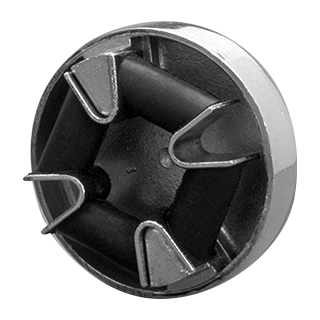 Miniflex®
Flexible bushes
Coupling flexible, compact, for reduced mounting nesting couples.

► Flexible element:
- Natural rubber block bonded to
- V-shaped metal armatures
► Flange:
- aluminium or cast-iron
- DRIVE-SEGMENT
Download
Avantages
► Highly effective attenuation of cyclic irregularities and peaks in the torque.
► Exceptionally long-life ensured by precompressing the flexible element.
► Tolerance to large misalignment: avoids the need for precise alignment of the machines to be coupled.
Specifications
The MINIFLEX coupling is designed with the following features:
► push it assembly;
► compact, smotth cylindrical shape without protrusions;
► the flexible element is precompressed during assembly, which extends the range of operating conditions where the rubber is not subject to tension.
Applications for this product