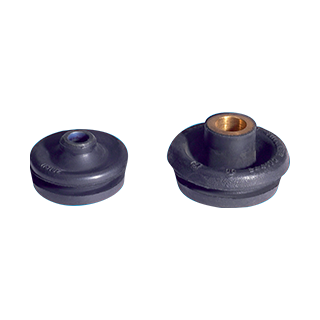 Suspension of equipment in mobile applications
Support for low vibration loads. To clips in compression and traction.
This mount has rubber moulded around a metal centre axis. The elastomer is shaped so that the mount can be pressed into the mounting structure.
Download
Specifications
The mount combines the advantages of low natural frequency and easy installation. The simple design means the part can be assembled usring a single bott or screw fixing.
Applications for this product