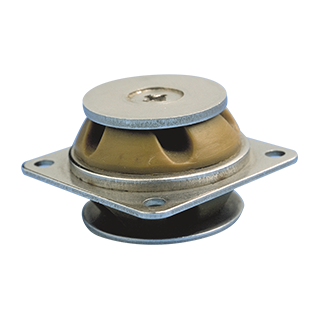 E1E11S**AL* / E1E12S**AL* / E1E13S**AL*
Shock and vibration mount in damped silicone for tension and compression use.

► VHDS elastomer able to carry loads under compression and traction.

► Flange, washer and shaft in 18/8 stainless steel.
Download
Operation

► Protecting electronic equipment, navigation equipment, instrument panels, measuring instruments, control panels on aircraft, road vehicles and railway trains.
Applications for this product