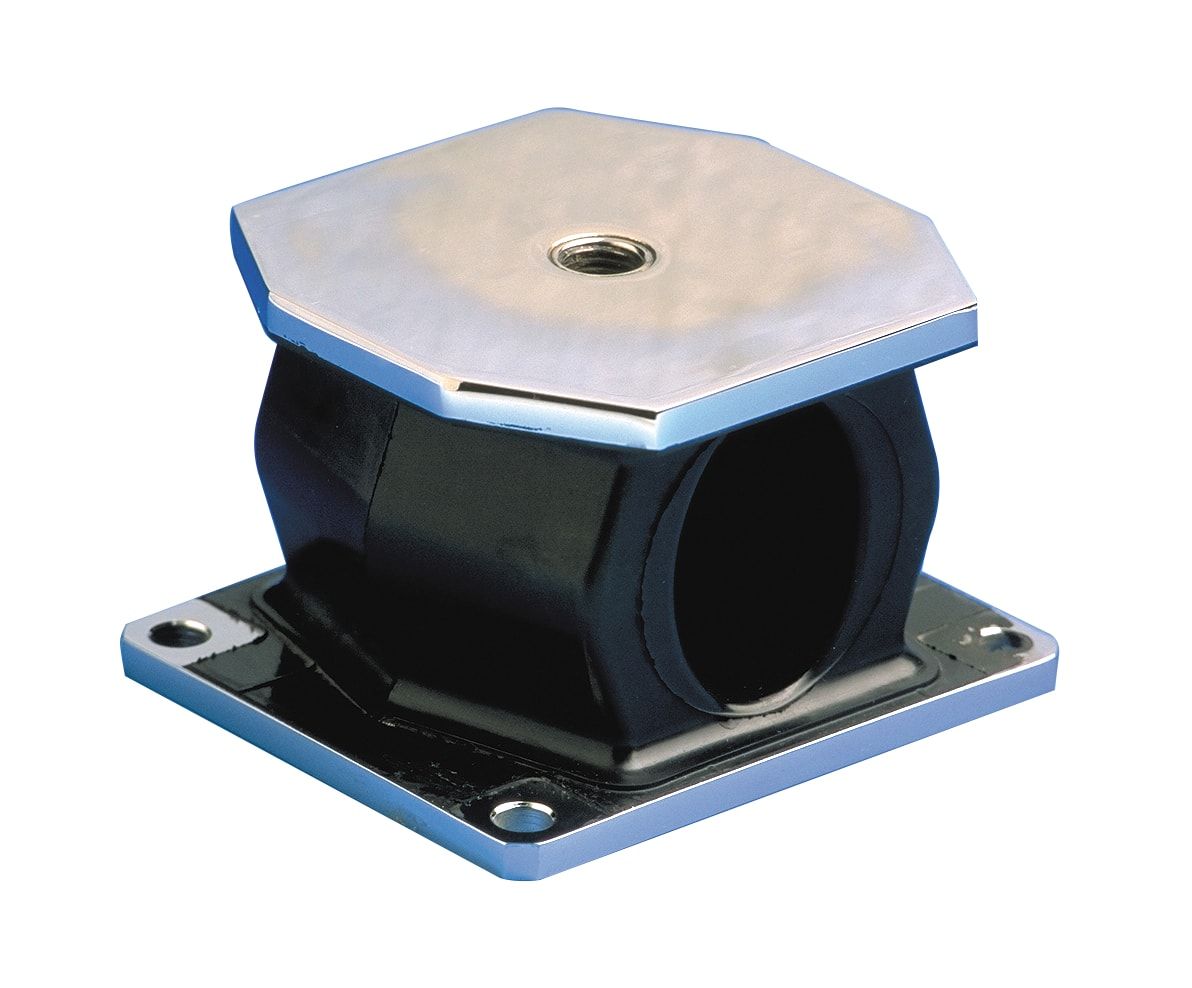 E1C2321 / E1T2105 mount
Special packaging.


The special packing dampers have a flexible elastomer element designed for various applications, bonded to two steel mounting plates.
Download
Specifications
These multi-directional dampers allow considerable deflection to protect equipment transported in containers against drops and transport shocks (missiles, aeronautical equipment). These dampers are also suitable for suspending equipment to be protected against shocks and vibrations caused by explosions or earthquakes.
Applications for this product