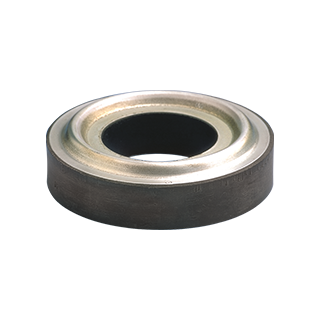 Batra® ring - Elastomer mount
Stackable rings, anti vibration and shock.
The BATRA® ring comprises a rubber ring bonded to two metallic washers one with a circular groove, the other with a mating circular ridge which allows BATRA® rings to be mounted one on top of another.
Download
Specifications
The design of the BATRA® ring gives the following basic characteristics:
► Behaviour identical to that of a metallic spring plus damper;
► Robustness:
- well behaved under shock
- removal of the risks of suspension collapse
► Flexibility easily tailored by stacking BATRA® rings;
► Transverse creep limited by the two bonded armatures.
Applications for this product