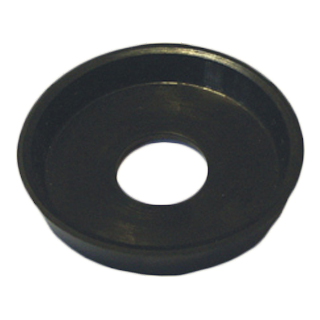 Scraper Seals - Seals for sliding shafts
Dynamic tightness
Dynamic seals.


► Width of the groove: E + 1 mm (for DL).
►Operating parameters:
-Maximum admissible pressure: 150 bars (for DL) ; 30 bars (for LIO. LEO).
-Linear speed admissible: up to 0.3 m/sec depending on the operating conditions.
Several types of gaskets are available:
► Type DL
► Type LIO
► Type LEO
► Type DRT
► Type DLI
► Type LIR
► Type LER
► Type DLE/DLES
Download
Quick search
Avantages
► The scraper seal is ideal for protecting sliding shafts, rods and hydraulic cylinders.
► Optimal sealing gasket in both static and dynamic.
► High resistance of scraper joint to crushing.
► A gasket that is suitable for a wide variety of machines, due to its intrinsic qualities.
Specifications
The scraper seal designed by Paulstra Industry is ideal as a static or dynamic seal for sliding shafts.

Once properly positioned, the scraper seal prevents all types of impurities from entering the machinery system. The functions of this gasket are therefore on the one hand to scrape the impurities of the rods and trees (hence its name of gasket scraper) and to avoid the infiltration of dust or other particles in the hydraulic cylinders.
Applications for this product