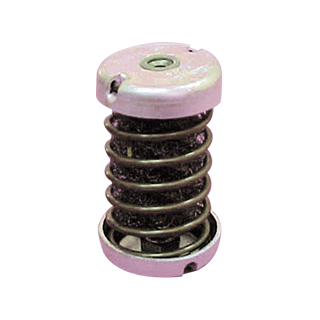 MV801 / MV803 mount - Metallic mount
Metal mount, low vibration loads amortized for attenuation performance metal springs.


MV801 and MV803 has a stainless steel wire mesh cushion and spring attached to alumi-nium alloy upper and lower cup with threaded centre holes.
Download
Operation
Insulation of low-speed fixed station equipment (fans, motors, pumps...) sensitive equipment (measuring, laboratory equipment...).
Applications for this product