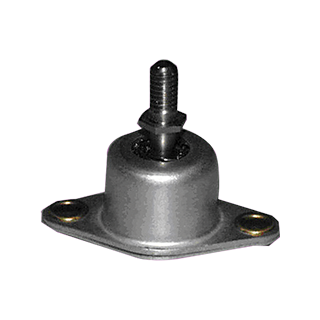 MV70 / MV71 / MV72 / MV73 mount
AVMs metal dampers amortized for low duty applications, fixed and mobile.


All metal mount design to carry load in compression or tension and which includes an internal limit stop.
Download
Operation
► Protection of components, assemblies and electronic equipment mounted in aircraft, road vehicles and trains including navigation equipment, control consoles, measuring instruments.
► Special applications: machinery, industry.
Applications for this product